Call Break / Lakdi - कॉल ब्रेक / लकड़ी
Card Game Rules and Play Online
Call break (CallBreak) is Strategic trick-based card game popular in Nepal & India very similar to Spades but without teams. Available as both online multiplayer and Single Player Game.
Get / Download Call Break / Lakdi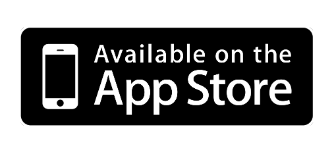 Features
Universal application designed for iPhone, iPad & Android.
Single player game
Multiplayer game
Smart AI giving you a hard challenge
7+ Game themes
7+ Card Deck Front pictures
7+ Card Deck Back
Intuitive sound effects.
How to play
There are four players with no partnership. A standard international 52-card pack is used, the cards in each suit ranking from high to low: A-K-Q-J-10-9-8-7-6-5-4-3-2. The game is normally played counter-clockwise. The first dealer is chosen randomly. After each round, deal passes to the right player. Cards are dealt one at a time so that everyone has 13 cards. ";
Trump
Spades is predefined trump and players can't declare any other suit as trump.
The Call
The call (i.e. bid) begins with the player to dealer's right and continues counterclockwise. The calls are numbers, representing the number of tricks that the caller undertakes to win. The lowest call is 1 and the highest is 12. Every player must call atleast 1. Objective is to make minimum hands (i.e tricks) equivalent to the call
Game Play
The player to dealer's right leads to the first trick, and thereafter the winner of each trick leads to the subsequent trick. Players must follow suit and play a card higher than current winning card of trick if they can. Those unable to follow suit will have to play trump card (Spades) if they have any which can win the trick. If trump card with player too can't win the trick, he/she can play card of any suit or trump is so desires. Each trick is won by the highest trump in it, or by the highest card of the suit led if it contains no trumps.
Scoring
All Players tries to take at least as many hands as they call (bid). If player takes fewer tricks than they call, they lose the amount of their call. If player takes tricks more than or equal to the call, they get points equivalent to call + 0.1 points for every extra captured hands.

e.g If call is 4 and hands scored are 3, player looses 4.0 points. If call is 5 and tricks won are 5, player gets 5.0 points. If call is 5 and hands won are 7, player gets 5.2 points. Player with highest points at the end of 5 Rounds wins the game
Courtesy