Dehla Pakad & Mindi - देहला पकड़
Card Game Rules and Play Online
"Dehla Pakad" (Hindi for "Collect the tens") is a 4 player trick taking card game widely played in India.
Available as both online multiplayer and Single Player Game.
Nobody really knows when it started what we do know is
Its Exciting
Very addictive
Needs focus
Requires lot of strategy and understanding with your partner, since you cant cheat here. You are on your own.
And its 'Desi'.
Get / Download Dehla Pakad & Mindi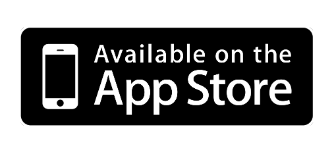 Aim
Either take more than two 10s out of four in your hand
'or Take two 10s out of four and make more than seven hands.
-Remember if you don't have 10s in your hand, than you cant win no matter how many hands you score
Features
Universal application designed for iPhone, iPad & Android.
Single player game
Multiplayer game
Smart AI giving you a hard challenge
7+ Game themes
7+ Card Deck Front pictures
7+ Card Deck Back
Intuitive sound effects.
How to play
Standard 52 cards deck is used to play this game. Dealer is chosen randomly to start the game and play is Anti Clockwise. At the beginning of each round, 13 cards are distributed to each player in three rounds where 5 cards are distributed in first round and 4 cards each in two following rounds. Trump selection happens during game as previously described.


Trump
Trump is not decided in the beginning of the game but a trump is decided is during the game and it could be anyone from the four players who can declare the trump. Suppose player A and C are in team X and B and D are in team Y. Now during the game suppose player A plays a card from hearts and player B doesn't have a card from hearts, player B will play a card from some other suit and whatever suit player B plays, becomes the trump for that game.


Scoring
Scoring is known to be different in different places and their is no standard. In our version scoring goes like this"
Every 10 captured will give 10 points to a player if they win. Loosing team wont get any points
Taking all 10s is a KOT and will give 40 bonus points to the winning team
Game will be over if any team reached 200+ points total

Courtesy